Unisex sizing follows the Men's size curve.
Sizing will vary between each brand; as we understand sizing can be quite tricky, we would recommend using the size selector which is located on each product page to help you determine your correct size.
Select a size and you can toggle between Men's/Women's/UK/EU to find your size conversion. Please note, the relevant manufactured size will be displayed upon checkout and on your order confirmation.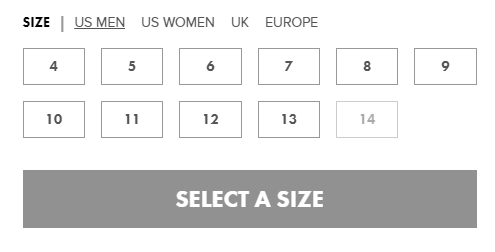 Please note that once an order is placed, we cannot make any changes to the order.
If you are unsure of your size, we recommend to contact our Customer Experience below and they will be happy to assist you.